Our November 2022 new members and their aspirations for the women of Aotearoa 
Ki te kahore he whakakitenga ka ngaro te iwi
Without foresight or vision the people will be lost

Tui Te Hau
Director Public Engagement, National Library/Museums Aotearoa
He whakapapa korero, he whenua kura. Talking about our past to create a better future.

This is the whakataukī for the He Tohu exhibition. On one hand He Tohu is an exhibition that you might visit. On the other, it is the repository of the hopes and dreams of our tūpuna and forebearers.  In the case of the Suffrage Petition, the hope for a world that supported women to participate fully in and thrive in Aotearoa. There is text in the exhibition that says – women fought rigorously for the right to have a say in their country. 

I often think where else are we still fighting for a better future and what is our legacy for future generations? 

As we think about the challenges of the future – climate, economics, and social cohesion, I'm reminded of remarks from a futurist who said it will be the stories we tell (that change people's hearts and minds), not science, that will save us. My core aspiration is to support story-telling that makes a difference for women, their whanau and our country. 

Renae Smart
Founder/Managing Director, Civtec Limited
As a woman, mother, and business leader, it is my hope that Aotearoa New Zealand will continue to evolve and mature in appreciating the value that diverse perspectives and inclusion brings across the spectrum. I look forward to the shift from diversity being linked to gender (or even age or ethnicity) and more about diversity of thought and experience. When we can start to acknowledge the value of the individual for all that they are and the experience & perspective that they bring, we elevate the conversations and outcomes that we have socially, economically and culturally. I have no doubt we are on the path, but we are not there yet…

Annabel Toogood
Group CEO & Director, Skyline Aviation
As a woman business leader and whakapapa of Ngai Tahu iwi I am passionate about championing diversity and inclusion. I am passionate about supporting the Pacific Islands in gaining access to healthcare and improving patient outcomes regardless of ethnicity. I am driven to ensure my daughter lives in a country with equal opportunities and pay regardless of gender, to build confident leaders for the future, to have a seat at the table, building a community of women that support each other.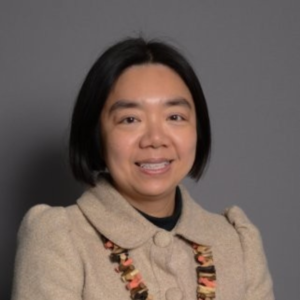 Kennie Tsui
Chief Executive, New Zealand Geothermal Association
Tēnā koutou katoa
Ko Kennie Tsui taku Ingoa
Nei hou

I want to honour those leaders who walked this path before me. Thanks for this amazing opportunity to share and to learn from each of you.

In traditional boardroom settings, those diverse directors who are not native English speakers often feel marginalised, lost, and pressured into discarding their culture. Therefore, diversity must start from each of us.
My 3 insights are

a. Know our self-worth and be visible
Having born into a traditional Chinese family with me as the only girl in 3 generations, I grew up with males. I needed to find my voice and be visible. The place I often do so was at the dinner table where we had many discussions, arguments, opinions of certain things, what we mattered etc. To me, that was my training ground to enter the boardroom. Knowing what I care, what I value and made plenty of mistakes and learn from them. That means I am a better person each day. So knowing our self-worth and be visible is the first message.

b. I am my own CEO

The second message is that I am my own CEO. This is my brand, this is how I want my customers and friends to connect to me. I own my career and I take control and I am on the driver's seat. Therefore, what I said, how I said it becomes important at the board table. It requires me to prepare, to think carefully, to understand my own purpose. When I speak at the board table, I own my decisions and take full responsibility of it. This is sometimes a very lonely space. Be prepared to agree and disagree, exercise own judgement, be rational and do homework.

c. Be comfortable of being uncomfortable

The final message is to be comfortable of being uncomfortable. Our judgement and decisions are based on our own culture, background, upbringing, language, and values.

I might be challenged by others of my own decision or something that I don't agree with. Be comfortable, be authentic, actively listening to other's perspective, knowing that they also have something to offer and that ignites creativity. The quality of the decisions at the end of the day is hugely improved.

Remember, if one of the top diverse directors rises, we all rise together, that shift the board's centre of gravity.
Jacky Scanlan-Dyas
Partner, Hogan Lovells
As an M&A lawyer with 25 years of cross-border transaction experience, particularly between New Zealand and Japan, I hope to be able to offer access to strong and effective legal services for Kiwi businesses seeking to expand overseas. With New Zealand being an increasingly important player in the agriculture, technology, and energy resources markets, there are good opportunities to create more room for business growth and expansion between the two countries. As New Zealand and Japan look ahead to further years of strong relations, the future of business opportunities between the two countries is a bright one, and I aspire to help such companies, particularly companies that are women-owned/women-led, with these exciting endeavours.

Tory Whanau
Mayor of Wellington, Wellington City Council
To promote, nurture and inspire women leadership and to push boundaries so more women can succeed and make a significant impact on society.
My role as Mayor of Wellington also comes with the responsibility to be a role model for all but particularly for young wahine.
Women make fantastic leaders because they're not afraid to show vulnerability, they embrace being bold and, most importantly, are incredibly empathetic. This is something I've witnessed throughout my life and I know it creates a platform for insightful leadership.
I will push boundaries, particularly in the boardroom and on committees, to get many more wahine at the decision-making table. I've already made a start on that at Wellington City Council where, since becoming Mayor in October I've appointed a female Deputy Mayor (Cr Laurie Foon), and all committee chairs are female except for one male external appointment. That is walking the talk.
I will continue to push gender boundaries, trust my instincts, and promote women into leadership roles.
Inspiring young girls, our tamariki, to aim for great things in their lives is also important to me.
When I was a five year old living in a state house in Porirua, I was interviewed and told by a journalist from The Listener that I would never succeed. That inspired me to aim for success, to not accept being undermined, to challenge negative assumptions and stereotypes.
I've also been fortunate to have had strong, confident women in my life who went out of their way to help me and my career. It's now my responsibility to portray those attributes and provide inspiration to young women to aim high and become the next generation of female leaders.
Promoting pay equality is also important. I believe in an equal pay structure no matter which gender someone may identify with. While it's not my specific role as Mayor to set levels of remuneration for Council staff, I do know that pay equality is top of agenda with the Council's Chief Executive. I will work alongside her to lead progress in this space.
Louise Bond
Director, MediaWorks NZ
I would like the Women of New Zealand to be free of poverty and have equity across education, health, pay, power and leadership. I would like our young women to grow up in an environment where they feel confident in their decision making, proactively taking charge of their professional and personal lives and are able to follow their passions, whether they choose children or not. My lofty aspiration is that the Women of Aotearoa New Zealand are seen as leaders on the world stage, have a voice that is listened too and are actively part of the solutions that are essential for the sustainable future of our country, planet and future generations.
Sandra Venables
Assistant Commissioner: Lower North and South,
New Zealand Police
My personal aspiration is that everyone is treated with dignity, equity and equality in whatever they choose to do. My purpose is to ensure that women have the ability to connect with influential people and have access to resources that enable their own aspirations to benefit our country and succeed globally.

Bella Takiari-Brame
Managing Director, Luana Limited
Ko Hine-tītama koe, matawai ana te whatu i te tirohanga, "You are like Hine-tītama, the eye glistens when gazing upon you."

My aspirations for Women of Aotearoa New Zealand ensures that we define ourselves not in the context of other expectations but define ourselves so that our light shines bright and leads the way for our daughters and granddaughters to thrive in a world where diversity is not an issue or equity is not a problem but a celebration. There is no such thing as gender pay gaps or male dominated industries. The waka is balanced and Aotearoa is a country of aroha, respect and trust. They are amazing mothers, daughters and life partners. Our sons will grow to love and embrace the fierce independence of their sisters and vice versa. They are equals and will expect nothing different from their life partners and their children, and their mokopuna.

Our women will succeed locally and globally and will inspire entire nations to provide freedom in education and self-expression for their mothers and daughters. Our women will know how to set boundaries to ensure their well-being is nurtured and empowered holistically. Our women strive to maintain a constant state of excellence with a high level of consciousness that empowers all that they connect with. They are resilient, tenacious and they do not see challenges but opportunities to understand and to see others perspectives. Their influence is magnifying creating outcomes that improves lives. The Women of Aotearoa will be strong in their identities and will navigate their roles as Tāngata Tīriti or Tāngata Whenua with ease and demonstrate leadership in all circles of the community.
Lorraine Mapu
Managing Director, ANZ Business, ANZ Bank New Zealand
Many smart young women in New Zealand lack the confidence and courage to believe they can do larger roles. They often believe that if they work hard they will be recognised. I have coached young women one on one and helped them step up to bigger roles.

Having been privileged through my career to have some great leaders and coaches both female and male that enabled me to achieve goals I only dreamed of, this has left me a desire to do more to support women in the early stages of their careers. I believe through coaching and encouraging young women I can show them a pathway to be step up and be great leaders in New Zealand. My aspiration is that we can achieve this earlier on in their careers. Many woman in their early 30's have the ability to fast track their careers. Those of us that have navigated careers through an era when men largely got the larger leadership roles, we can provide the pathway and give them the courage to aim higher.

So my aspirations for young Women of Aotearoa is to see them lead New Zealand alongside our tane, to deliver a great future for those that come after us.
Females bring a lens and a leadership style that often brings a higher level of empathy, strong strategic thinking and views that bring broad ideas. Through encouragement I believe that we can help young women change New Zealand for the better. We owe it to them to pass on our learnings as we navigated careers in male dominated worlds.
Dana Youngman
Self Employed Television Executive
My aspiration is that women see the need to shift our thinking from gender to classism and inequity. This is where the urgency lies, for meaningful and impactful change.
Keriana Brooking
Partner, PwC
To quote Dame Whina Cooper
"Some people were wild at me. They said things like, 'Oh that woman. She's taking the part of a man.' I thought to myself, I suppose they're partly right. But I've never stopped the men doing anything. I'd been waiting for years for men to put the world to rights. And they hadn't. Well, God gave me eyes to see, a head to think, a tongue to talk. Why not use them, why not share what I know? That's what I kept thinking. That's what kept me going."
Still relevant today. 


Jo Healey
Vice-President, Capgemini New Zealand
For our wahine to be brave, confident and successful in their chosen careers and personal lives in a mutually diverse and inclusive Aotearoa, an Aotearoa that embraces the mahi and kaha of our wahine as pivotal to its growth and success.
Dr Elizabeth Berryman
CEO & Founder, Chnnl
I would love to see women represented at the highest levels, not only in government, but also in business and sitting on boards.

I would also love to see New Zealand women on the global stage, showing the world how it is done, by leading with authenticity, courage and kindness. With an all inclusiveness for women from all backgrounds and ethnicity's and for gender equality to be recognised.

For all to be given the opportunity to thrive to their full potential. With an end goal of UN sustainability goals reached.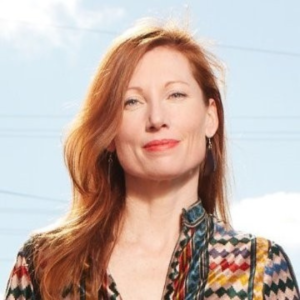 Frances Morton
Stuff , Editor, Sunday and Your Weekend magazines
To live in a society where our systems support everyone equally. We have made so much progress as women of Aotearoa but the concern is in maintaining that and not allowing attitudes to slip backwards based on bad information. I'd love us to celebrate women's achievements past and present and allow them to inform where we're heading. To achieve this means quality information, transparency, being part of the conversations at the decision making process, full participation in leadership roles.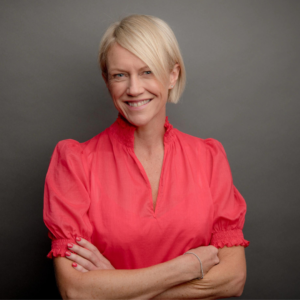 Chris Major
Chief Corporate Affairs Officer, Sky New Zealand
My formative years were spent in the highlands of Papua New Guinea and then in Suva, Fiji. My parents worked for the Salvation Army and spent their lives serving others. They instilled in my sisters and me a strong sense of working hard, the value of relationships, and the importance of making a contribution to those around you. Over many years they built a large network of contacts across government, business and church, and as a result could always find someone willing to put a shoulder to the wheel when it was needed.

My own focus on people, relationships and working together to make a difference stems from their influence.

I've been privileged to have a number of people (women and men) mentor and support me throughout my career, and I understand the importance of being able 'to see what you can be'. My aspiration for the next stage of my career is to do the same for other women, using my networks and relationships to actively drive better opportunities for women and encouraging others to put their shoulders to the wheel.
Jane Ward
CEO & Founder, Tomorrow's People
Jane is the CEO and founder of Tomorrow's People, a boutique technology consulting firm. Her early career experience in HR, combined with her passion for technology made for a natural progression into establishing New Zealand's first specialist consultancy in HR Tech. She is passionate about providing and enabling flexible and part-time work, and living and breathing a truly modern approach to work.