What's on
Upcoming events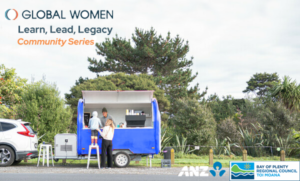 Women – Learn, Lead, Legacy Community Series
Global Women, ANZ and Bay of Plenty Regional Council are excited to invite you to the inaugural Women – Learn, Lead, Legacy Community Series.  Join us in conversation with wāhine thought leaders. – connect, exchange knowledge, and add tools to your kete.
We start our community journey in Tauranga, join us as we get up and close with Antonia Watson Chief Executive ANZ as she reflects on her leadership journey while looking out to the future and what we might need to do together, to build a more gender equitable and prosperous Aotearoa New Zealand.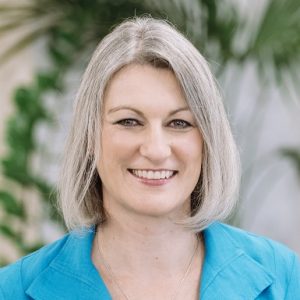 Antonia Watson, Chief Executive ANZ
Antonia Watson is Chief Executive Officer of ANZ New Zealand, a role she's held since 2019.  She has over 30 years' experience in the professional services and financial services sector in New Zealand, the United Kingdom, Australia and Hungary.
Antonia lives in Auckland but loves to escape to her off-the-grid bach up North, explore and tramp in Aotearoa's beautiful backyard, and dream up new creations for her outdoor pizza oven.
This is a FREE EVENT, there will be an opportunity to network with some light refreshments
Date:  Tuesday 12 July
Time: 4pm – 5pm
Venue: ANZ Centre Level 2, 247 Cameron Rd, Tauranga 3110 (corner Cameron Road and Elizabeth Street)
To register please email Vicki Price vicki.price@globalwomen.org.nz
Champions for Change Summit
An initiative of Global Women, Champions for Change is a collective of New Zealand's top CEOs and Chairs with the shared vision of an equitable and prosperous Aotearoa New Zealand, brought about by diverse and inclusive leadership. The group are led by Co-Chairs Justine Smyth, Matt Pritchard and Vice-Chair Theresa Gattung. Together the Champions have formulated a programme of work centred on four focus areas: Increasing Gender Diversity, Increasing Māori and Ethnic Diversity, Leading Inclusive Cultures and Influencing the Outside World.
To learn more about the Champions for Change (visit page here), if your organisation would like to know more please contact Joe Consendine (joe.consendine@globalwomen.org.nz)
Champion for Change Summit Dates:
Tuesday 30th August
Tuesday 6th December
{{filtered.length}} events found | Show
Filter by Location
{{ event.start_date | date: 'short'}}
{{ event.venue_name }}: {{ event.venue_city }}
{{ event.short_description }}